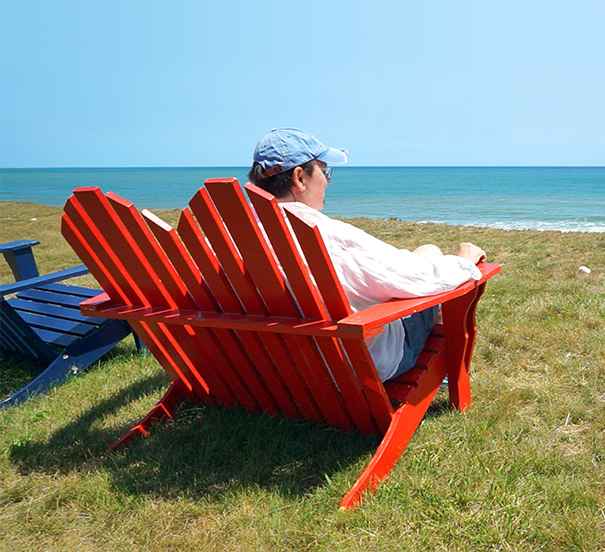 Heather Neill biography – In Her Own Words

Born in Honolulu, Hawaii, 1958, I moved every two years from California to NJ to PA, and back and forth in-between. Came to rest for a while in Swarthmore, PA for high school years then off to Connecticut College as an art major.
The only formal training I have is from those college years, when I focused mainly on black and white, finding refuge in the pencil and printmaking process. My mother is an accomplished egg tempera artist and growing up alongside her easel gave me a strong foundation in interpreting my world as a representational artist.
I went to Boston after college. Worked in the Harvard Sq. Coop as a picture framer and ended up managing their custom-framing department. That pretty much took care of the 80's….
I left there to move to Muddy Creek Forks, a tiny self-contained village in a remote holler of Pennsylvania. My friend Peter Follansbee and I lived in the general store (post office, train station and hotel all in one building.) We were both developing traditional woodworking skills. Peter went on to become a world-renowned 16th century woodworker who is now the expert in all things wood at Plimoth Plantation in Plymouth, MA. I spent the next 5 or 6 years as a chair maker, sitting on my shaving horse with my drawknife (using only hand tools) fashioning Shaker style ladder-back chairs. We traveled the juried craft circuit and did pretty well but, as the joke goes in the craft world, "we'll just keep doing this till the money runs out."
All that was supposed to be a way to make money so I could paint. Have had my easel set up in every one of the 26 places I have lived so far. I can't count the number of odd jobs that have put bread on the table, but they include farm hand, bookbinder, vest maker, stripper at a three woman printing company and picture framer off and on for 25 years.
As of 2001 I now paint full time and divide my time between my log cabin and tree top studio along the Little Conewago Creek in Manchester, PA and the open studio of Martha's Vineyard, MA. By the time I decided to give painting my full time efforts I was well into my early forties. My partner of fifteen years is a hospice nurse and living with her has taught me that life is short and far too precious to be doing something less than meaningful work.

Her Work

In 2001 I had my first show, one month after September 11th. It was profoundly moving on many levels to be launching this long and anticipated career in the wake of such fear and grief. The response was powerful and positive, a reaffirmation that art has a place in the healing process. Included in the show were a series of "Spirit Vessel" paintings, still life studies of found objects.
I can't quite put the subjects I paint in a neat little box. Equal parts still life, interiors, landscapes and such. The common threads are the stories, which the objects, rooms or spaces have to tell. I had a magician of an art teacher in high school, Jim Gainor, who used to tell me "paint the air and not the chair." (Kind of meaningful for an artist who took a detour as a chair maker.) But the stories lie somewhere in that space between the objects and I am most interested in learning something about them. Who worked that bare spot in the handle of the iron? Who wore that nurse's uniform in the 30's and neatly patched all the holes? Who just passed through this room and left the half-full glass of wine and open book? What might that teacup overheard during the century of its use?
Where There's Smoke was originally conceived as part of my "Tea Cup" series. (Some of the paintings from this series will be featured on the cover and in an article in the October 2005 issue of Tea A Magazine.)
I had a show at the Granary Gallery last December (2004) of paintings which all featured teacups in various environments. One was called Plein Aire Tea featuring an easel out on a bluff overlooking the ocean with a wild wind swirling a palette and straw hat around and a dear little blue teacup poised on the easel for the artist's return. Another was an old nurse's uniform (similar in composition to the fireman's jacket) and old doctor's bag, nurse's cap and delicate teacup with thermometer in the cup as a stirrer. And another was very simply a broom flying against a black background with a teacup on the end of the handle and shock of alizarin crimson on the rim…. Witch's Tea.
For each painting I hand carved a quote about tea around the frame, allowing me to pick up the old carving knives once in awhile. Sometimes the quotes drive the composition and sometimes I search for days for the right quote to match the painting. Where There's Smoke has this quote taken from the a Wm. H. Auden poem…

"At last the secret is out,
as it always must come in the end.
The delicious story is ripe to tell an intimate friend;
Over tea-cups and in the square
The tongue has its desire;
Still waters run deep, my dear,
There's never smoke without fire."

Her Process

I collect lots of my props via Ebay -- old uniforms are among the favorites. I bought the fire fighter's helmet and jacket a few years back along with a collection of old nozzles and this length of hose. When they made their way into the still life set up I had to find a sturdier "tea cup" for a firehall.
I prefer always to work from life. So in the studio, yes, I do have the objects set up before me. You should see the rigging I sometimes have to use in order to the objects to behave as I see them. We have a great big Bernese mountain dog named Gulliver and she has had to learn to maneuver between the table legs and ropes and delicate nests and such without so much as a whisper.
I work happily and gratefully full time, all day, every day, taking not one minute for granted. I work on one painting at a time with a long list in the wings.
I use photo references to bring the subject into the studio and to assist my increasingly memory-challenged self. The canvas issue is one I have recently upgraded, thanks to Artist's Magazine in fact. I prefer smooth panel and have labored over preparing birch plywood for years. The recent decline in the quality of that material has been troublesome…until! I read an article a couple issues back about gesso and supports where in Ross Merrill was quoted as recommending Dibond panels as the most stable substrate. After a few weeks of research and a short learning curve I have found a super distributor of the panels (Harbor Sales in Md.) and am experimenting with portrait grade cotton canvas both primed and unprimed and have whipped up 20 panels, which are waiting for my return from this show. I found an article that detailed a wet sand process. After 6-8 thin coats of gesso (I use Daniel Smith Acrylic Gesso) I use a wet sand paper and very gently build up a slurry and wipe it off to reveal a super smooth finish leaving no canvas texture at all. Let it cure and then sand lightly and POOF! I have a light, then, stable and archival surface and am off and running. (As you can see I am thrilled with this new direction. So much so that partner finds me talking about it with total strangers.)
I use primarily Windsor Newton Mongoose brushes and their famous series 7 kolinsky, and Maxi mop brushes which I get online from a store with terrific service (www.viavon.com), as well as jars full of old brushes that have become texture favorites. I use mostly Old Holland oils and supplement with Gamblin and Winsor Newton and have recently fallen in love with Williamsburg earth colors.
As for getting the drawing on the panel, I work on small sketches in both pencil and oil for general composition but most of the time I have the painting worked out well in advance in my mind. Sometimes a painting can incubate for years before things click and its time has come. I work out a fairly detailed sketch and enlarge it on the computer than transfer it using graphite paper to the panel, which has been oiled out with a raw umber or asphaltum wipe. Since I use Liquin as a medium I will sometimes cover the most detailed parts of the drawing with a thin coat of that but I prefer to use the brush and color for most of the under painting. The first few days I work on the whole panel to establish shapes and time and the foundation for later glazing. As I bring the objects closer into focus, and the smaller detail brushes come out, I begin to get lost in the story.
In Where There's Smoke, the deep dark of that background was a series of a dozen or more glazes alternating between indigo and van dyke brown. There are similarly layered meanings for me in this painting. Two light sources, both from above, reveal and deeply contrast the objects all of which have come to rest after years of use. The smell of the smoke has been woven into the pours of that jacket with its tired threads fraying at the edges of the collar. The mug, as a spirit vessel, is lit from within and though I really don't know the mystery behind why it is hovering, I see in the gesture a sense of respect and awe. Like being stopped in the middle of taking a deep breath in the wake of remembered grief, and the hope rising on the intake of the next.
I had finished this painting and was packing to leave for the Vineyard when our dear old companion of a barn cat, Eliot, died. After digging her a resting place in the front garden I came back up to the studio and painted in the smoke. Her spirit, making a pathway for all spirits, it found its own way into the "Spirit Vessel" series started back just after 9/11. This painting is currently hanging in the Granary Gallery in West Tisbury, MA. One of the staff there told us that he had been surprised how many people have paused at the piece only to find out later that they had sons or fathers who were fire fighters.

My partner's Uncle Bob was a fire fighter and helped me to understand the intricacies of the gear I had collected. We got the news that this painting had been awarded in the competition on the day he was scheduled his cancer surgery. We all took that as a good omen and soon he was well on his way to recover.

So, many layers.