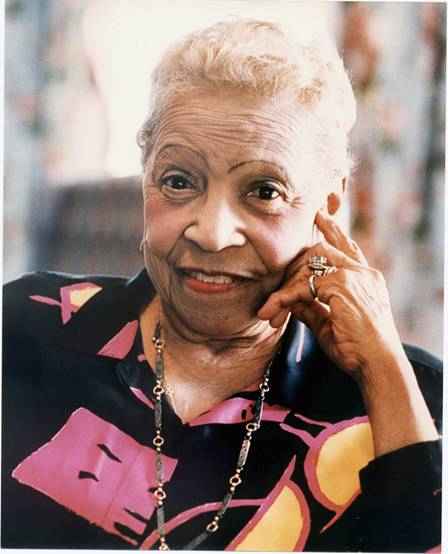 Lois Mailou Jones
1905 – 1998


Lois Mailou Jones was born in Boston, MA in 1905. She received a diploma in Design from the School of the Museum of Fine Arts, Boston after attending from 1923-1927. She also received a diploma from the Designer's Art School of Boston in 1928 and certificates from the Boston Normal Art School (now the Massachusetts College of Art) in 1927, the Academie Julian, Paris, 1937-1938, and the Academie de la Grande Chaumiere, Paris, in 1963.
Jones made a career as a Professor of Design and Watercolor at Howard University from 1930-1977. In 1945 the University granted her an A.B. Degree, Magna Cum Laude. As both an artist and teacher she was an inspiration for many, including sculptress Elizabeth Catlett and art historian David C. Driskell.
Jones worked in France, Senegal, Haiti and the US. In Paris she became both inspired by the landscape as well as the fact that a black woman encountered less prejudice there than at home. She painted Fauvist landscapes, Cubist- influenced abstractions and a number of subjects from recent black American history. Her work has been exhibited internationally at major galleries including the Corcoran Gallery of Art in Washington, DC, The Museum of Fine Arts in Boston, MA, California Museum of African-American Art, Los Angeles, CA, and the Philips Collection, Washington, DC.
Her impression as both an artist and a teacher in the 20th century has had true impact both locally and internationally. Her fauvist landscapes and worldly inspiration gave a new light to depicting the Island she returned to year after year.